Speed Up Your Service with Base + Color in One!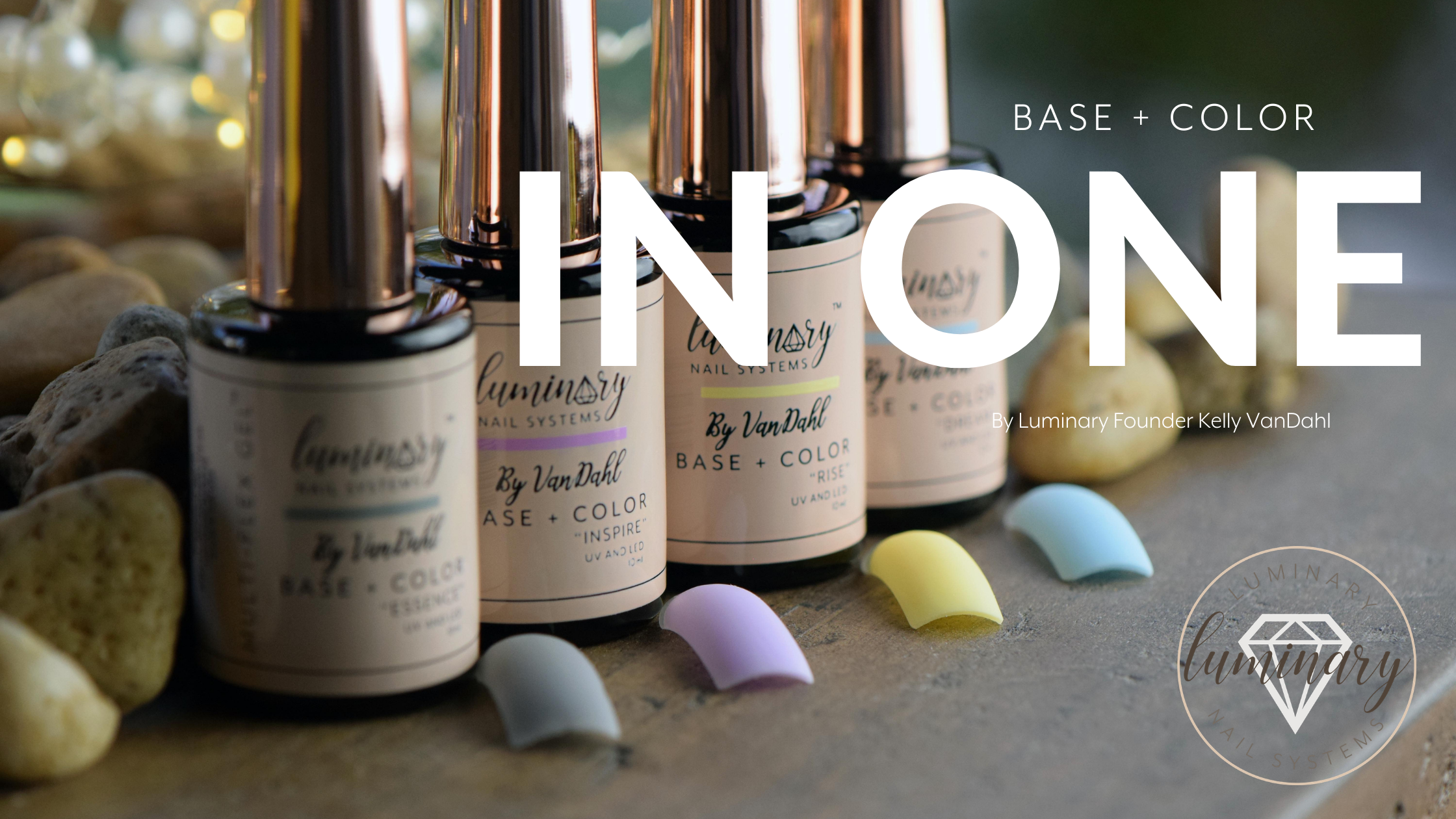 2021 is off to an exciting start for us at Luminary with the launch of our new colored builder gel "Essence" and with "Dream" as January's Color of the Month! Both of these colors are part of our Colors by VanDahl line of colored Multi-Flex Builder Gels, and I hope you are as in love with them as I am! 
THE PROBLEM
Before we had gel polish, we had 2 choices: nail polish or colored acrylic. My clients always chose the colored or glittery acrylic, because it lasted so much longer than traditional nail polish. As their nail tech, I loved when they chose this option because it saved me so much time! If you are anything like me, your goal is for your client to walk out with flawless nails. When we were limited to acrylic and nail polish, this meant I would have to spend so much time making my acrylic nail perfect with tons of finish filing just to put nail polish over it. I also really took my time applying the nail polish because I wanted that to be just as perfect. Then, once the client left, they always had issues with wear at the tip of the nail before their next appointment. As you all know, even gel polish did not really fix this issue. That's where the idea for the colored builders came from.
I was tired of making my base gel application perfect just in order to put gel polish over it. If my base was off just a little, then adding gel polish just emphasized the imperfections. With the extra time spent finish filing, I really dreaded the 20 min I'd have to spend polishing. I wanted to create something that was beautiful with the same strength as our other Multi-Flex gels, while also saving you time, energy, and product. Thus, our colored builder gels were born!
 THE SOLUTION
Let's say it takes 1.5 hours for prep and base application, then your client picks a gel color that takes you at least 20 mins to polish, then art on top of that. Some of us are over 2 hours of application time! 
By using colored builder gels, you're saving the 20-30 min of polish time and reducing the number of products in your drawer. Colored Multi-Flex gel also soaks off super easily, can be e-filed, allows for thinner application, and helps your structured manicures last 3-4 weeks!
So go ahead, save yourself some time so you can actually, maybe, eat lunch or go to the bathroom between clients… novel idea, I know! Or push your clients closer together and save those extra minutes to get home early to your family. Try our "Colors by VanDahl" line and see the difference it makes to you and your clients. 
Happy 2021 all!
xo,
Kelly VanDahl